We're back with another episode of FuseBytes- the best AI podcast!
In our fourth episode, we chat with David Kwok, YSpace Associate Director of Entrepreneurship. YSpace is an innovation hub that connects innovators, entrepreneurs and change makers from ideation to scale at York University. We discuss entrepreneurship and exploring opportunities amid the pandemic, AI strategies for startups, data, investment, and funding for young entrepreneurs.
Check out this episode on Apple or Spotify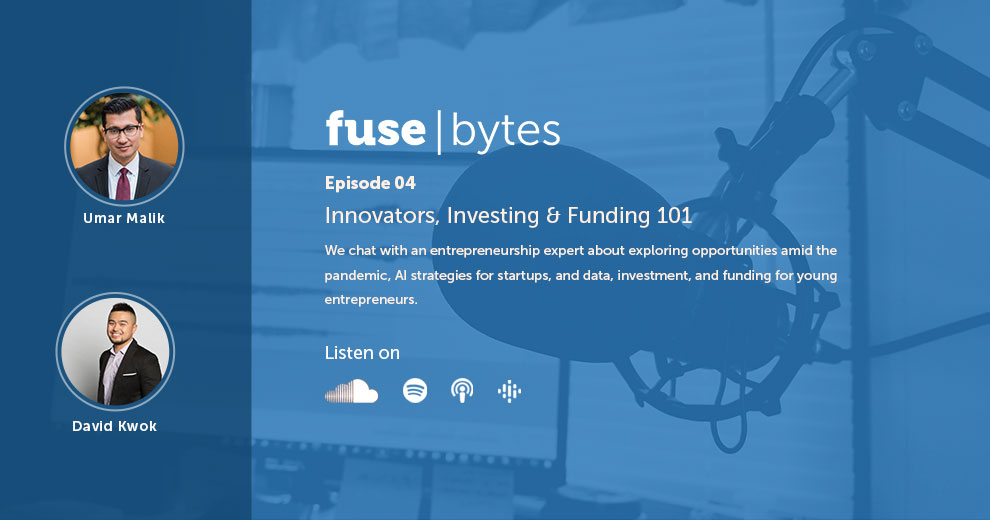 We'd love to hear your thoughts. Please leave a review or comment, also tell your friends, or share on social media. If you like what you hear, please subscribe to stay up to date on the latest in tech with a new episode out every month. Providing accessible AI conversations to everyone, no matter their experience or background with AI is part of our mission to democratize AI. After all, the more access people have to the raw materials of data, tools, and knowledge required to build AI systems, the more innovations are bound to emerge. In-depth conversations with industry experts and AI enthusiasts makes this the top AI podcast available.
In case you missed our previous episodes, check it out here. You can also click here to listen to the first episode of the top AI podcast.
Happy listening!