We're back with the latest episode of FuseBytes! Our guest this month is Siddhartha Raja, senior specialist at World Bank Group's Digital Development global practice.
Check out our latest episode on Apple or Spotify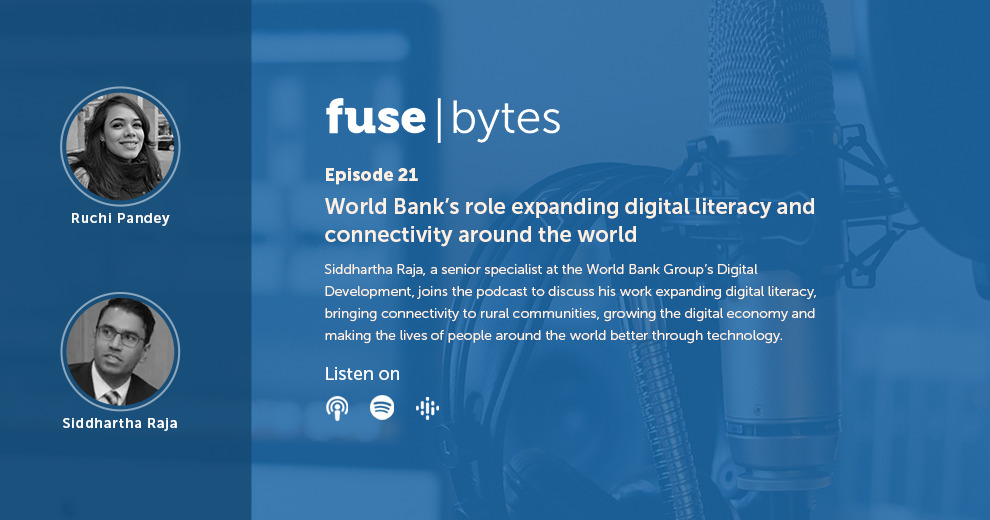 In this episode, you'll learn about
Expanding digital literacy
Bringing connectivity to rural communities
Growing the digital economy
Making the lives of people around the world better through technology
We'd love to hear your thoughts. Please leave a review or comment, tell your friends, or share on social media. If you like what you hear, please subscribe to stay up to date on the latest in tech with a new episode out every month.
In case you missed our previous episodes, check them out here. 
Happy listening!