Fusemachines is thrilled to announce the launch of our highly anticipated AI Fellowship Program in Latin America. With a commitment to democratizing AI and empowering underserved communities, Fusemachines aims to provide valuable educational opportunities for talented individuals to launch their careers in the field of AI. This announcement marks a significant step towards fulfilling our mission of making AI accessible to all.
Application Dates
The application for the AI Fellowship Program in Latin America opens on July 10th and the deadline is on July 30th. Prospective applicants are encouraged to submit their applications during this period to be considered.
Click here to apply for the AI Fellowship Latin America. For more information about the program, click here.
Empowering Underserved Communities in Latin America
At Fusemachines, we recognize the immense talent and potential that exists within underserved communities worldwide. However, due to various barriers and limited access to resources, many individuals are unable to pursue a career in AI. With our AI Fellowship Program, we aim to bridge this gap and empower talented individuals from Latin America to become AI experts.
Through a carefully curated curriculum, participants gain hands-on experiences in cutting-edge AI technologies, develop crucial technical skills, and learn from industry experts. This program serves as a launching pad for AI careers, enabling participants to develop innovative solutions and make meaningful impacts in their communities.
Democratizing AI lies at the core of Fusemachines' mission. By offering the AI Fellowship Program in Latin America, we extend our reach and provide opportunities to individuals who may not have access to traditional AI education or resources. Our program ensures AI education is not limited to a select few, but is accessible to all passionate individuals willing to learn and excel in this rapidly advancing field.
Program Highlights
The AI Fellowship Program in Latin America is a comprehensive and immersive learning experience. Participants receive mentorship from seasoned AI professionals and work on real-world projects to gain practical skills. The program covers a wide range of AI topics, including machine learning, natural language processing, computer vision, generative AI and more. Participants will also have access to industry networking events and career development resources to enhance their professional growth.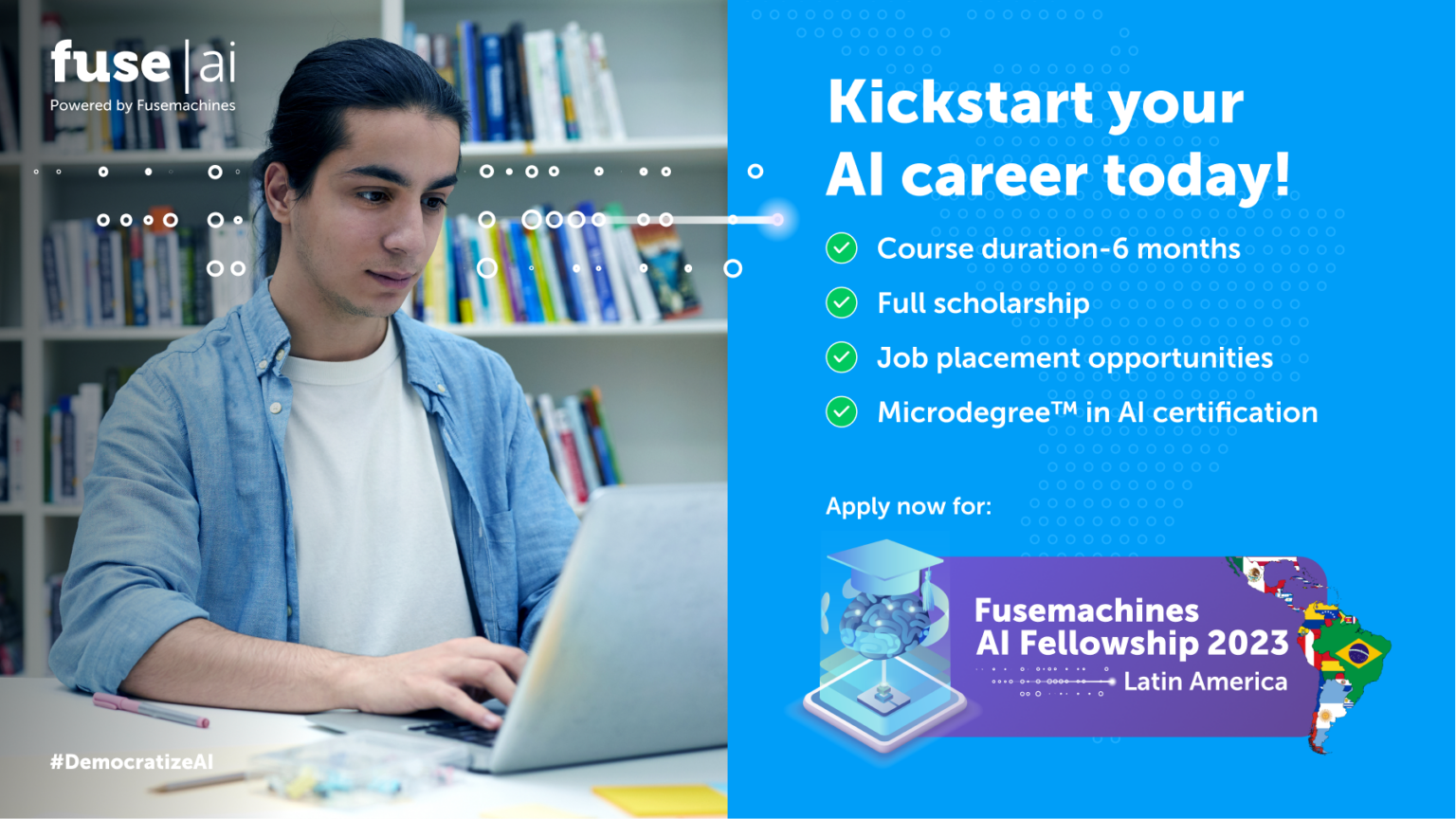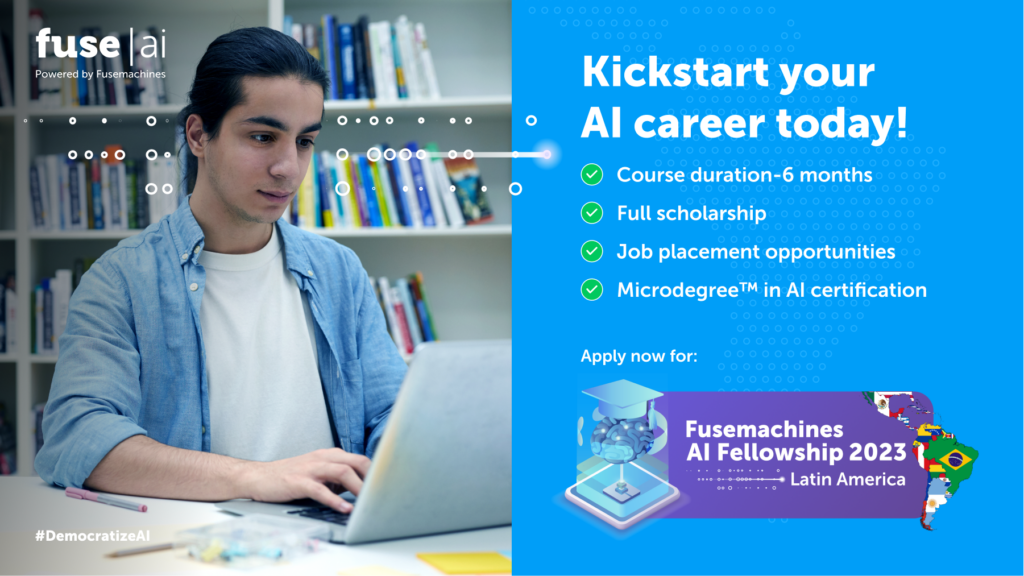 Our program has transformed career trajectories and opened doors to exciting opportunities for students over the last 7 years. Many program alumni have gone on to work with leading companies, launch startups and contribute to groundbreaking AI research. By participating in this program, individuals in Latin America can gain a competitive edge and establish themselves as AI experts in an evolving job market.
Bottom Line
Our AI Fellowship Program in Latin America represents a significant milestone in our mission to democratize AI. By providing opportunities for talented individuals from underserved communities, we aim to foster a diverse and inclusive AI ecosystem.
We encourage aspiring AI enthusiasts in Latin America to seize this opportunity, apply for the fellowship and launch their professional journey in AI.
Click here to apply for the AI Fellowship Latin America.For more information about the program, click here.