On Saturday, June 24th, our CEO Dr. Sameer Maskey presented the keynote address at the Huawei MNC Digital Nepal Conclave 2023 held at the Soaltee Hotel Complex in Kathmandu. This is the second iteration of the event organized by ICT Foundation Nepal and provided a platform for meaningful discussions around steps needed for the successful implementation of the Digital Nepal Framework.
The event not only served as a catalyst for collaboration, knowledge exchange, and staying updated with the latest developments in the technology industry, but also enabled timely dialogues around a digitally capable landscape for Nepal.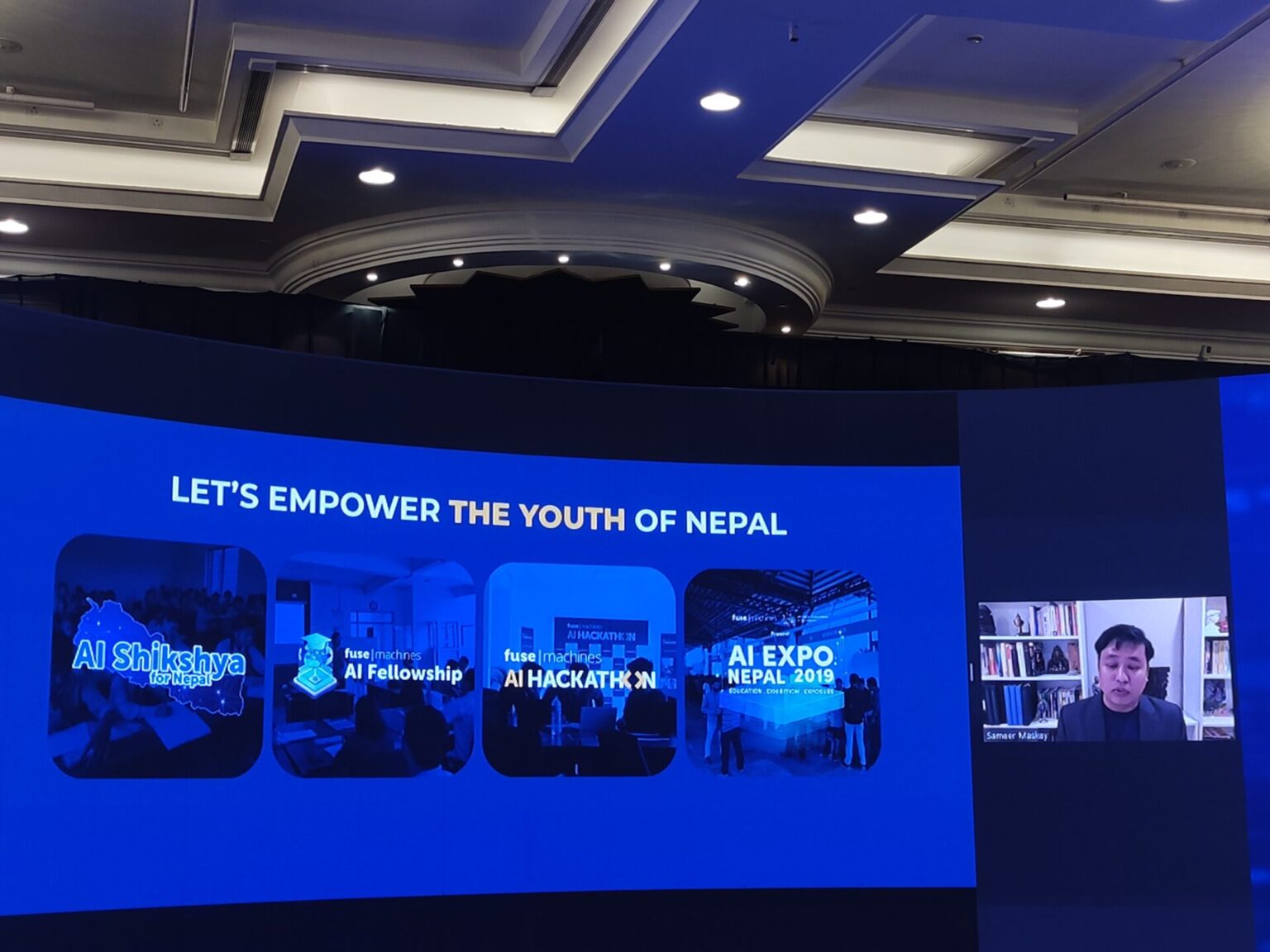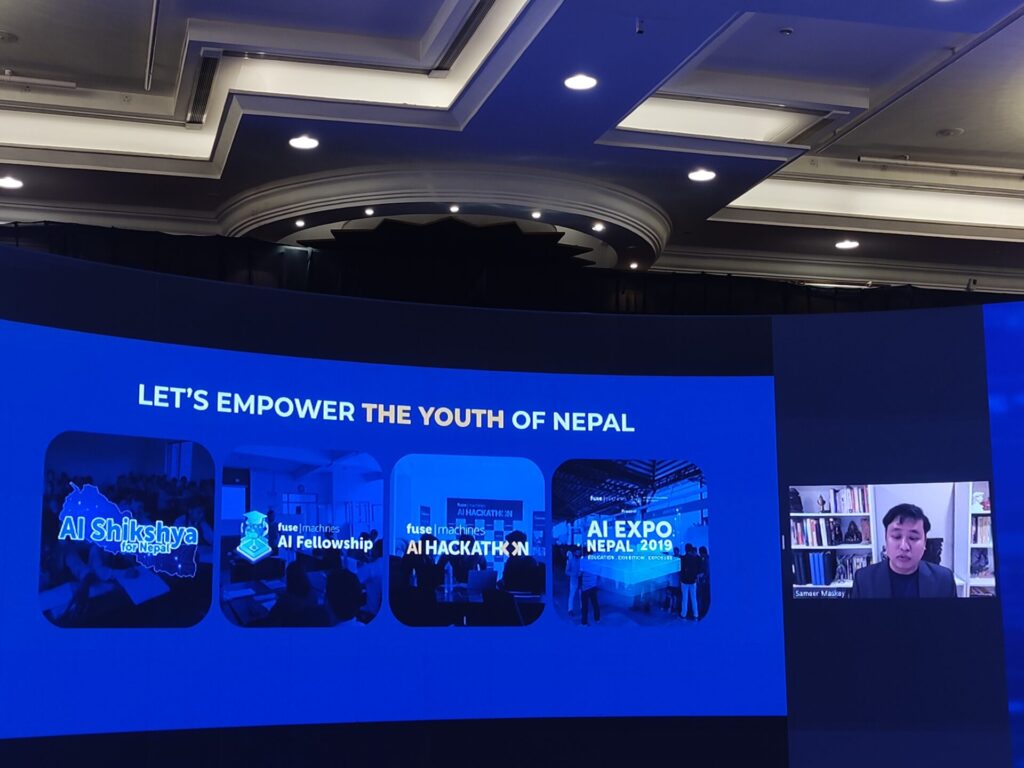 During his keynote address, our CEO emphasized our mission to democratize AI; how we are agents of change in Nepal and other underserved markets through our focus on quality AI education and innovation; as well as our responsibility towards empowering the youth of Nepal. Key takeaways from his presentation include:
State of AI In Nepal Vs. Globally
Global statistics show 50% of companies currently utilizing AI, ML, or data analysis. As for Nepal, the statistics show a different picture – some encouraging whereas some shining light on areas of improvement
In Nepal, an average of only 21% industries are ready in terms of technological sufficiency with close to 30% industries ready in management efficiency
Coursera listed Nepal among the top 10 emerging countries in technology and data science skills in 2021
Yet, the Government AI Readiness Index 2022 ranks Nepal as 139 among 181 in the readiness index. This shows an urgent need to bridge the gap in digital skills and education.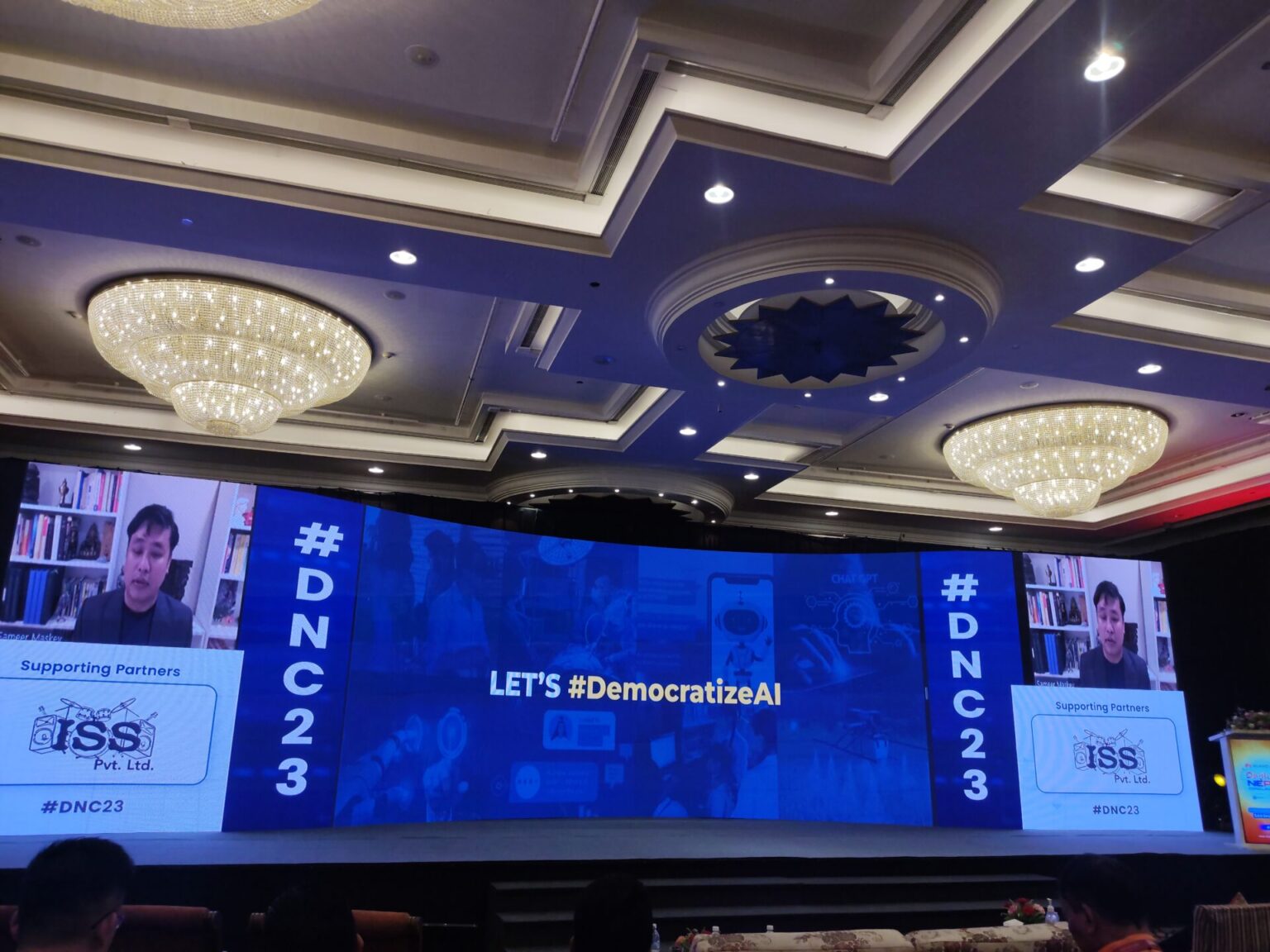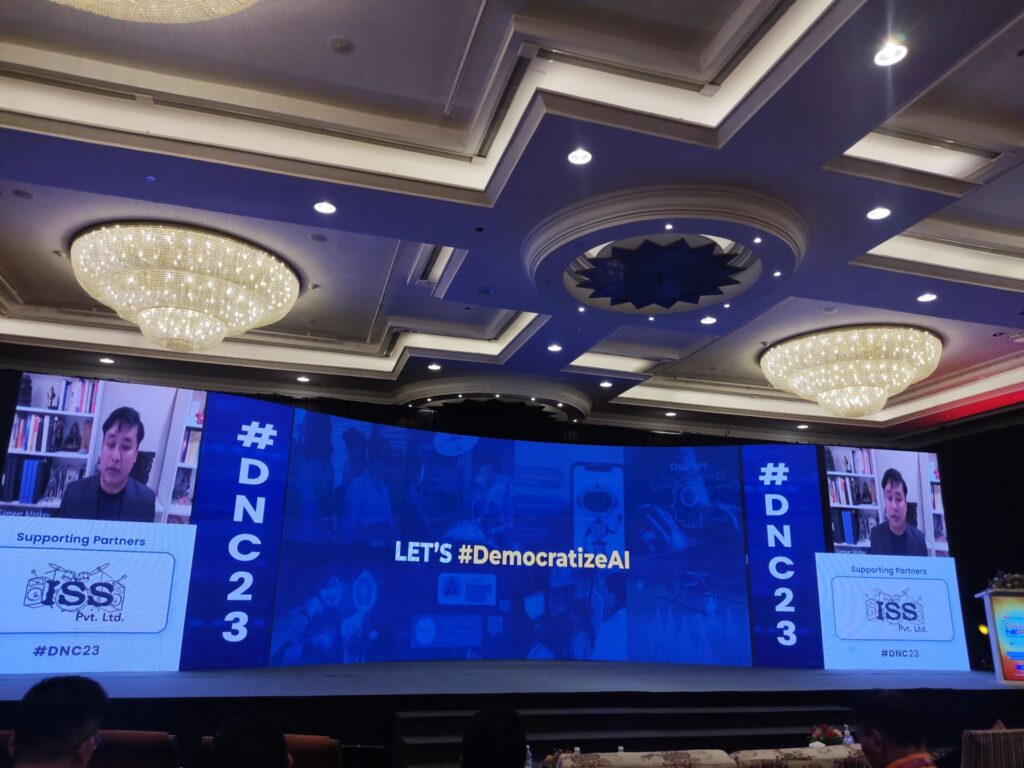 How AI Can be Transformative for Nepal?
There is an evident thirst for knowledge around AI in Nepal as showcased by Nepal's engagement with Chat GPT weeks after it was launched as well as the large number of applicants we get for our educations programs – including AI Fellowship – each year
Our opportunity to double down on efforts to curate AI curricula that are in line with the needs of the current market and enabling better AI upskilling and reskilling programs for today's workforce
Current and potential applications of AI across different sectors in Nepal:

Education— ChatGPT, AI tutors and AI-powered transcription tools leveraged in classrooms
Agriculture — Robots for harvesting vegetables, drones for irrigation, AI-generated insights on weather forecasts
Healthcare — virtual healthcare assistants, medical image and EHR analysis
Financial services — automated trading bots, chatbots,robo advisory services and more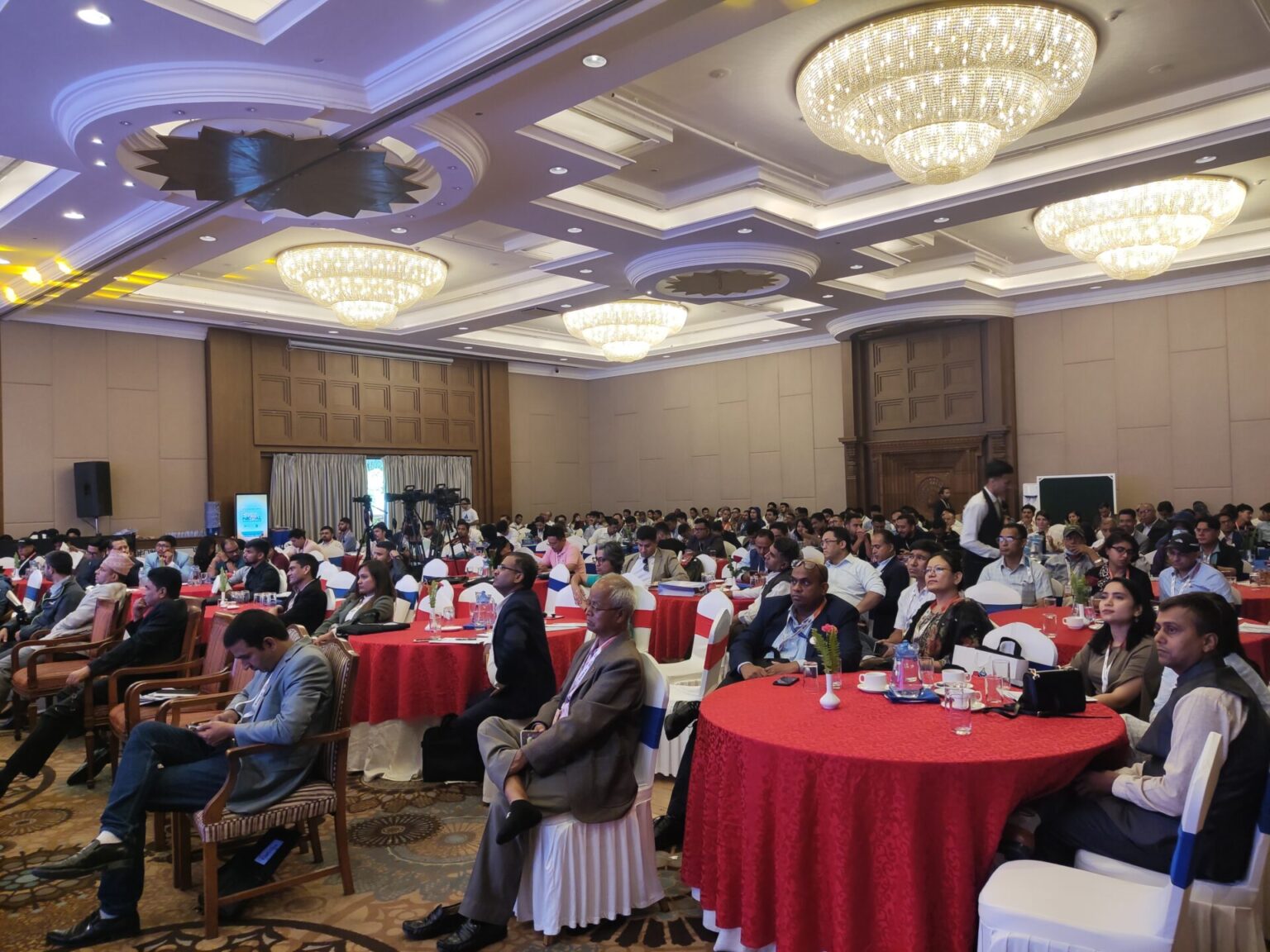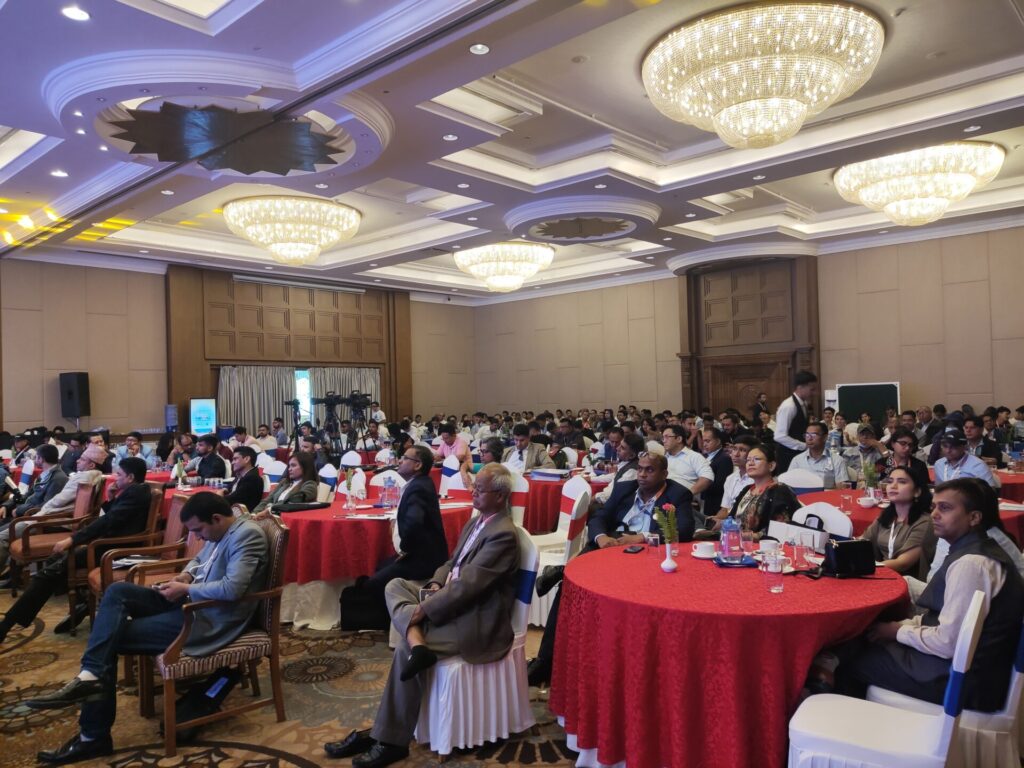 Recommendations for a Successful AI Transformation in Nepal
How we should increase efforts and investments in AI research and development in Nepal
The imminent need to develop clear data accessibility and governance framework as well as AI regulations
The imperative for public, private and education sectors to collaboratively reach decisions around curricula, regulations and training to generate increased socio-economic impact
But most importantly, why creating access to computing devices for every child in every corner, supported with internet connectivity is critical
The dynamically evolving technological landscape necessitates robust frameworks, effective channels for collaboration and a resilient workforce that can not only adapt to innovation but also drive it. Events like Digital Nepal Conclave serve as the means to that end. These events bring important actors into the fold, contextualize problems and steer everyone involved to take timely action. Therefore, we want to extend our gratitude to the organizers as well as the government and industry leaders, academics, policymakers, and technology enthusiasts, for participating in this event and for sharing their diverse perspectives.
To learn more about Fusemachines' AI education and training initiatives, please visit our education page.