We're back with another episode of FuseBytes! 
In our third episode, we chat with Igor Joblokov, CEO & Founder of Pryon, an AI company that delivers knowledge management platforms to enterprises, and Sameer Maskey, our CEO & Founder. We discuss democratizing AI through. education and career opportunities, STEM education challenges and the role of emerging AI trends.
Keep listening at the end for extra takes on entrepreneurship and AI in pop culture!
Check out our third episode on Apple or Spotify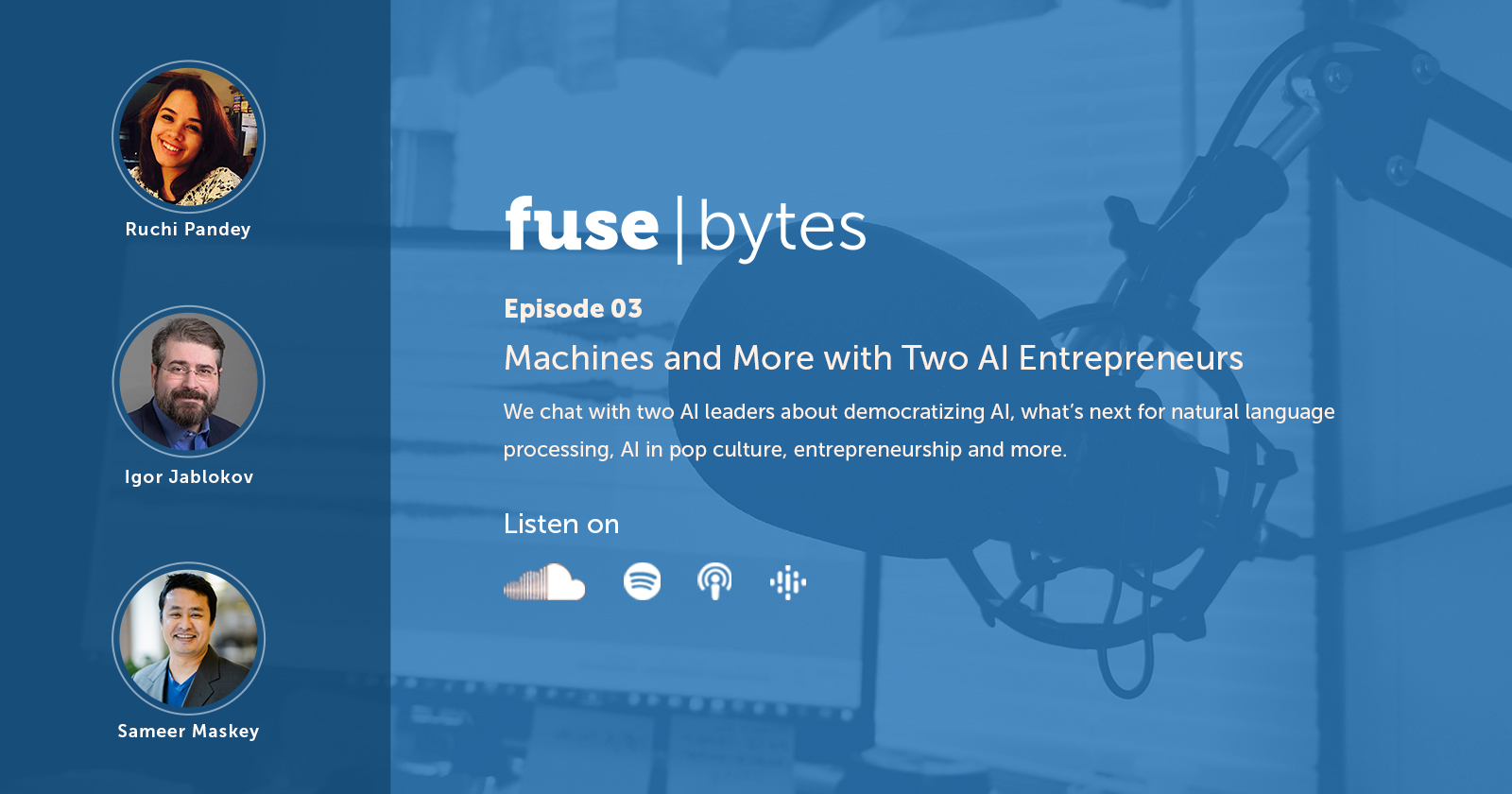 We'd love to hear your thoughts. Please leave a review or comment, tell your friends, or share on social media. If you like what you hear, please subscribe to stay up to date on the latest in tech with a new episode out every month. 
In case you missed a previous episode, check it out here. 
Happy listening!