We're back with the latest episode of FuseBytes!
In this episode, we chat with Veronica Malinski, co-founder and Chief Marketing Officer at Aerialytic, the platform whose end-to-end software uses AI to create custom solar designs in 60 seconds. We discuss solar space evolution, the role of AI and ML, building a start-up, what it means to be a founder and more.
Check out our eighth episode on Apple or Spotify.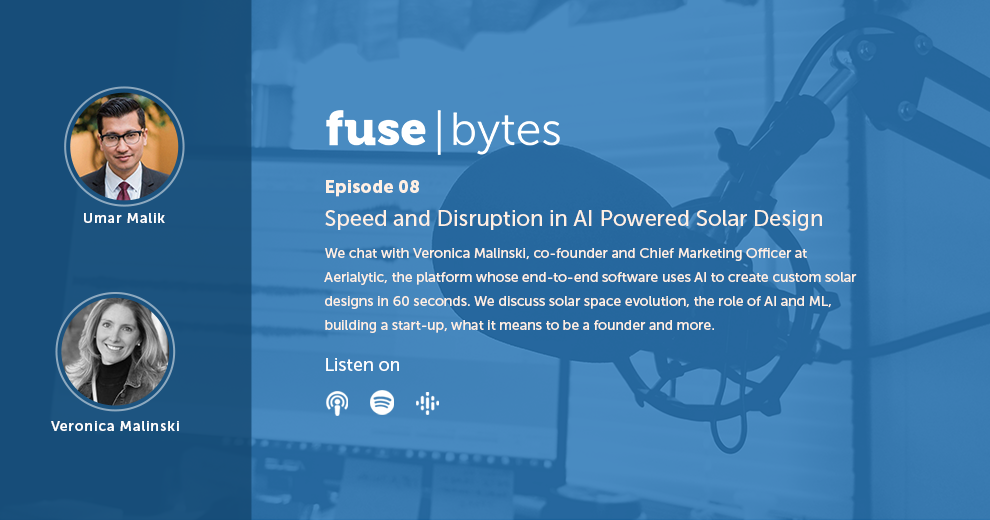 We'd love to hear your thoughts. Please leave a review or comment, tell your friends, or share on social media. If you like what you hear, please subscribe to stay up to date on the latest in tech with a new episode out every month.
In case you missed our previous episodes, check them out here.
Happy listening!