We're back with the latest episode of FuseBytes!
In this episode, we chat with Micah Melling, Chief Data Scientist at Americo, a cutting-edge platform that offers a complete portfolio of competitive life insurance, medicare supplement insurance, and annuity products. We discuss the financial services market, the role of data science in improving customer experience, marketing & sales, innovation, future trends and more.
Check out our seventh episode on Apple or Spotify.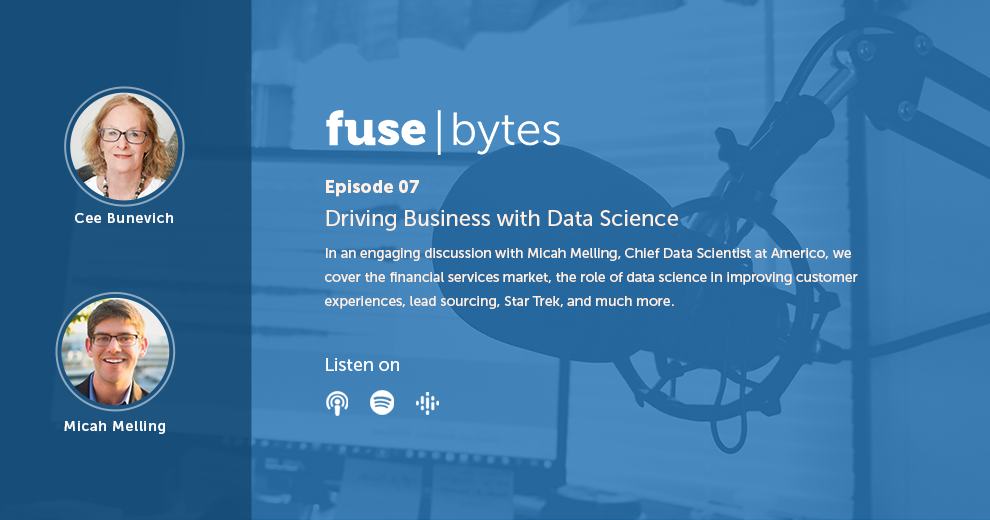 We'd love to hear your thoughts. Please leave a review or comment, tell your friends, or share on social media. If you like what you hear, please subscribe to stay up to date on the latest in tech with a new episode out every month.
In case you missed our previous episodes, check them out here.
Happy listening!