Jeff Tucker, once trained for combat, now serves at a health system that is focusing on the best ways to provide care and save lives. Vice President Of Business Development & Care Innovation for the Marshfield Clinic Health System, Tucker said, "My military background is my closest comparison with what happened in our health system when COVID-19 hit. Our senior leadership had to make important decisions in a short amount of time that could affect care for thousands across Wisconsin." No pressure! From making time sensitive decisions, redeployment of people and resources, and utilizing ever-changing data and projections through proactive information and data management, the pandemic forced the Marshfield Clinic Health System to re-prioritize and refocus in order to address the immediate needs of the communities it serves.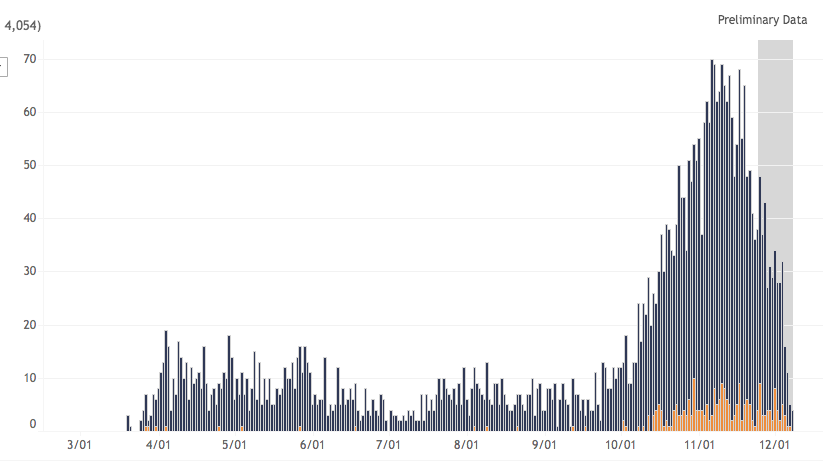 "Our system looks at COVID-19 as a battle we want to win," Tucker told us. Delivering healthcare under such dire circumstances has been a monumental challenge for all states, though especially rural ones. For Marshfield Clinic, a lack of broadband internet access, along with a large, rural geography and income disparities, have been significant hurdles. Much like the rest of the country, Tucker's system relied on telehealth but acknowledged its shortcomings. "There's only so much you can do through video and telehealth visits," Tucker admitted. Seeking the most cost effective care options during a time when the job market is suffering rendered care especially difficult for many Americans to afford.

Tucker's health system adopted a similar chain of command to that of the military in terms of decision making and sharing information: a small group at the top of each regional hospital and clinic campus in their system, making decisions for their region. This was all coordinated by the COO and CMO and the Incident Command Structure (ICS) at the health system level. Whether you have 3 or 100 people, information needs to be readily accessible and communicable between parties. An effective culture from the top down emphasizing the importance of data integrity, data management, and innovation is a crucial and widely recognized component of decision making during emergencies.
We as an organization had to react very quickly [in] going after data that gives us better insight into bed management, into personal protective equipment, into staffing. We applied data to different types of contact tracing for employee health, and really started to predict different types of scenarios based on how [COVID-19] evolved as a virus amongst the nation itself. – Vice Chair of IT at Mayo Clinic James Buntrock
Confronting the horrors of the pandemic has ultimately been a unifier, Tucker told us. "We're on wartime footing. This is a fight everyone is in together. We have a common enemy and have all come together." He expanded to say that even his competitors, as well as various businesses, are offering supplies when taking inventory. "We've seen the best of people." Despite the long road ahead, Tucker's remarks offer optimism and underscore the importance of data and information management.
If your team is interested in better leveraging the latest in data science and AI solutions, check out some of the work Fusemachines Healthcare Practice is doing to push the industry forward. Fusemachines is a Global AI Services leader working with companies and governments to build cutting edge AI solutions to drive innovation. For more information, visit our AI Strategist Page.