Digital leaders outperform other organizations by 5x in revenue growth up from 2x only a few years ago. The pace of digital transformation has been accelerated by the global pandemic. Harnessing the power of the digital revolution requires a mastery of big data to power machine learning models and AI solutions.
On Tuesday, Globe North in collaboration with Fusemachines conducted the webinar Unleashing AI: Strategies for Success in Digital Transformation. Sameer Maskey, founder and CEO of Fusemachines and Gregory North, founder and president of Globe North, shared insights on real-life opportunities and challenges in realizing the digital revolution.
Globe North helps organizations continuously innovate, creating new value and positioning them to thrive in the digital age. Their team leverages decades of experience leading change and best-in-class technologies to transform customer experience and business results.
The webinar covered examples of digital transformation success fueled by AI and common challenges enterprises and governments face when designing and implementing AI models. The speakers offered practical suggestions to address these challenges including specific strategies for AI data readiness.
Here are our takeaways.
Advances in AI
Major breakthroughs in AI include self-driving cars, deep fake models, AI-generated synthetic texts, Google's Deepmind gamification, advanced robot-assisted surgeries, virtual assistants, and more. Self-driving cars will change how workers commute and create opportunities for people with disabilities.
Apple's Siri is getting smarter and now detects multiple voices. Siri has a conversation interface based on Natural Language Processing. It ingests language sample data and uses the power of machine learning to predict responses from various keywords.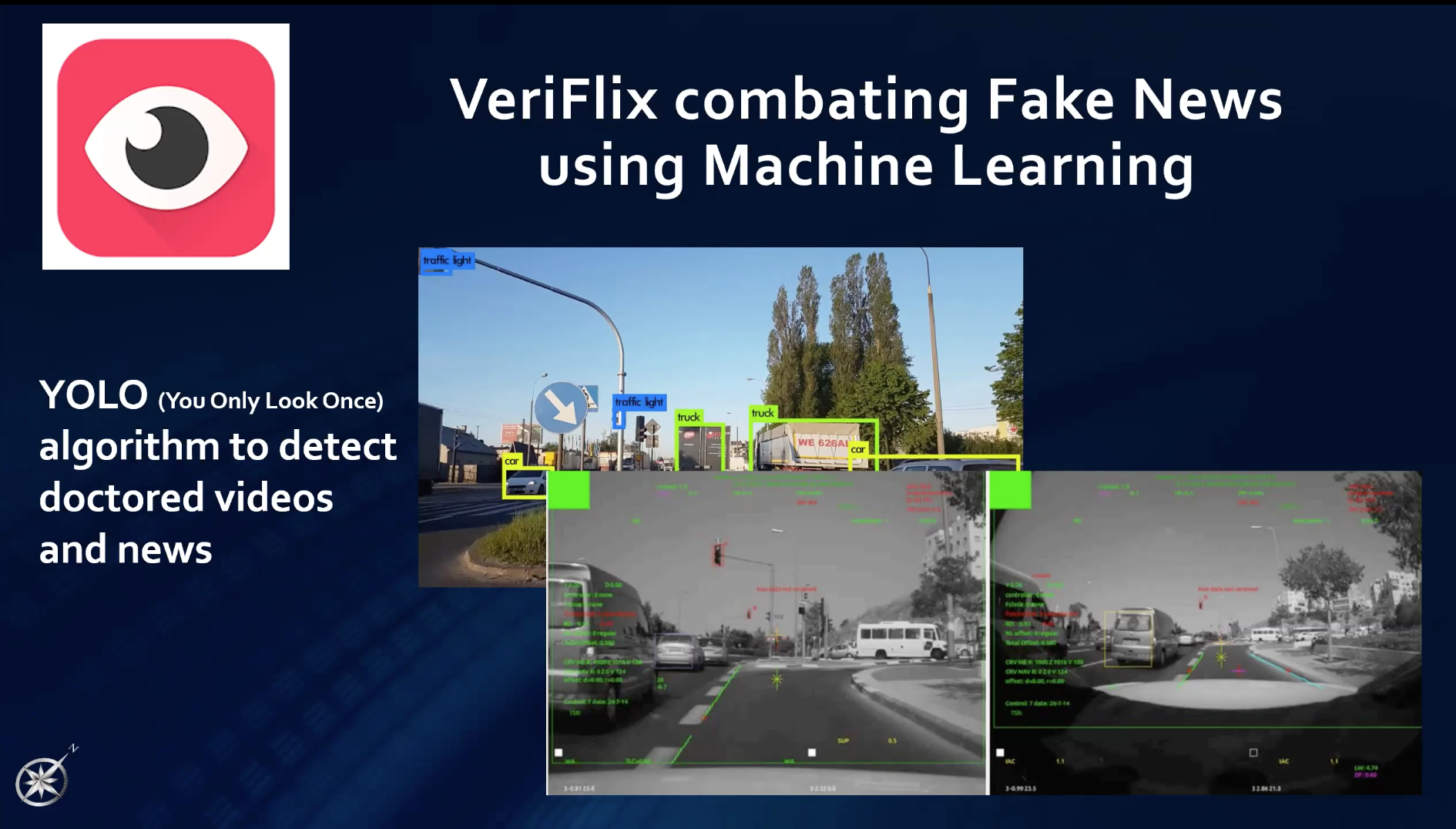 Another major advancement in AI is VeriFlix, which helps journalists fight fake news. It verifies submitted footage using metadata, tracks geolocation, timestamps and footage quality via YOLO (you only look once) machine learning techniques.
AI can not only create fake things (such as Samsung's AI deep fake video of the Mona Lisa) but can also be used to detect fake footage.
Addressing biases in AI
AI bias is inevitable but can be prevented with the right approach. Lack of complete data is one factor contributing to biased AI models. To remedy this problem, companies should invest in bias research and make more data available. Businesses should seek to incorporate ethicists, social scientists, and experts to provide a multidisciplinary lens.
AI in healthcare
To provide accurate information and eliminate fake news about COVID-19, MyGov, a news and information platform from India, used conversational AI to automate, filtrate, and disseminate information. The pandemic has pushed healthcare to aggressively adopt AI. AI models such as DeepCOVID-XR detect COVID-19 from chest radiographs. Hospitals in China are using robots as staff to serve food and medications. Robots can also be used to conduct mass vaccination campaigns across the world with 100% safety and zero human interaction. AI can address many challenges by creating virtual nurses and assistants. There are AI apps for disease diagnosis, as well as data driven insights to enhance the efficacy of surgeries, and automate collecting medical histories for patients.
AI in procurement
AI allows procurement organizations to solve complex problems efficiently and effectively. From supply chain automation to information extraction, AI has tremendous potential in procurement. According to Gartner, basic machine learning technology is already being used by some procurement applications in areas such as spend analytics and contract analytics.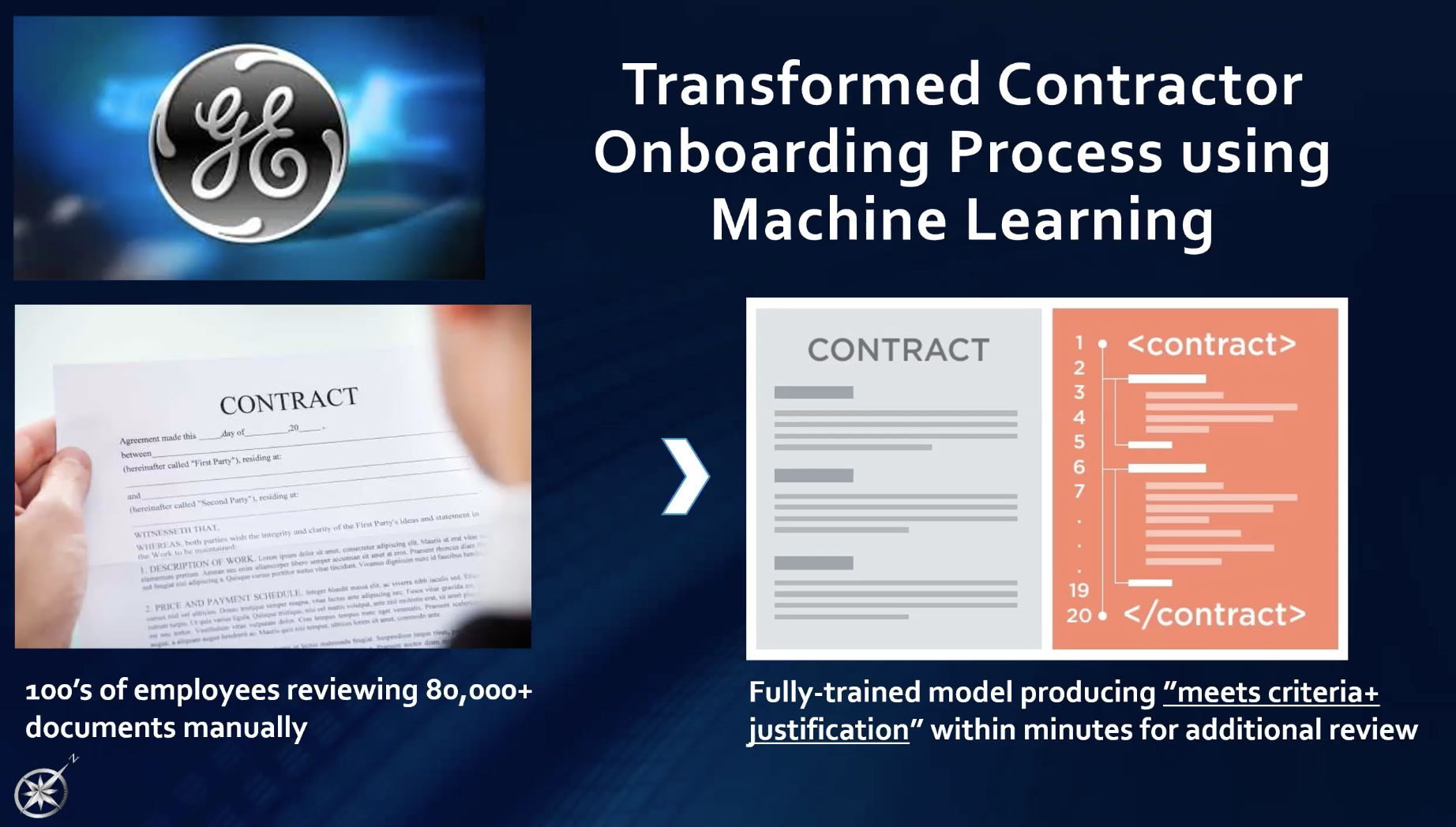 Challenges in AI adoption
Some major challenges include lack of data, employee retraining and re-skilling, and AI expertise scarcity. McKinsey (2018) reported that lack of a clear strategy and talent with appropriate skill sets were significant barriers to adopting AI.
Fusemachines brings talent at 3 different levels: PhDs, technical leads, remote engineers. To educate the technical and non-technical workforce, we curate AI courses and partner with organizations (schools, colleges, companies) to educate and democratize AI. We have set up our own internal AI schools in Nepal, Canada, America, and the Dominican Republic.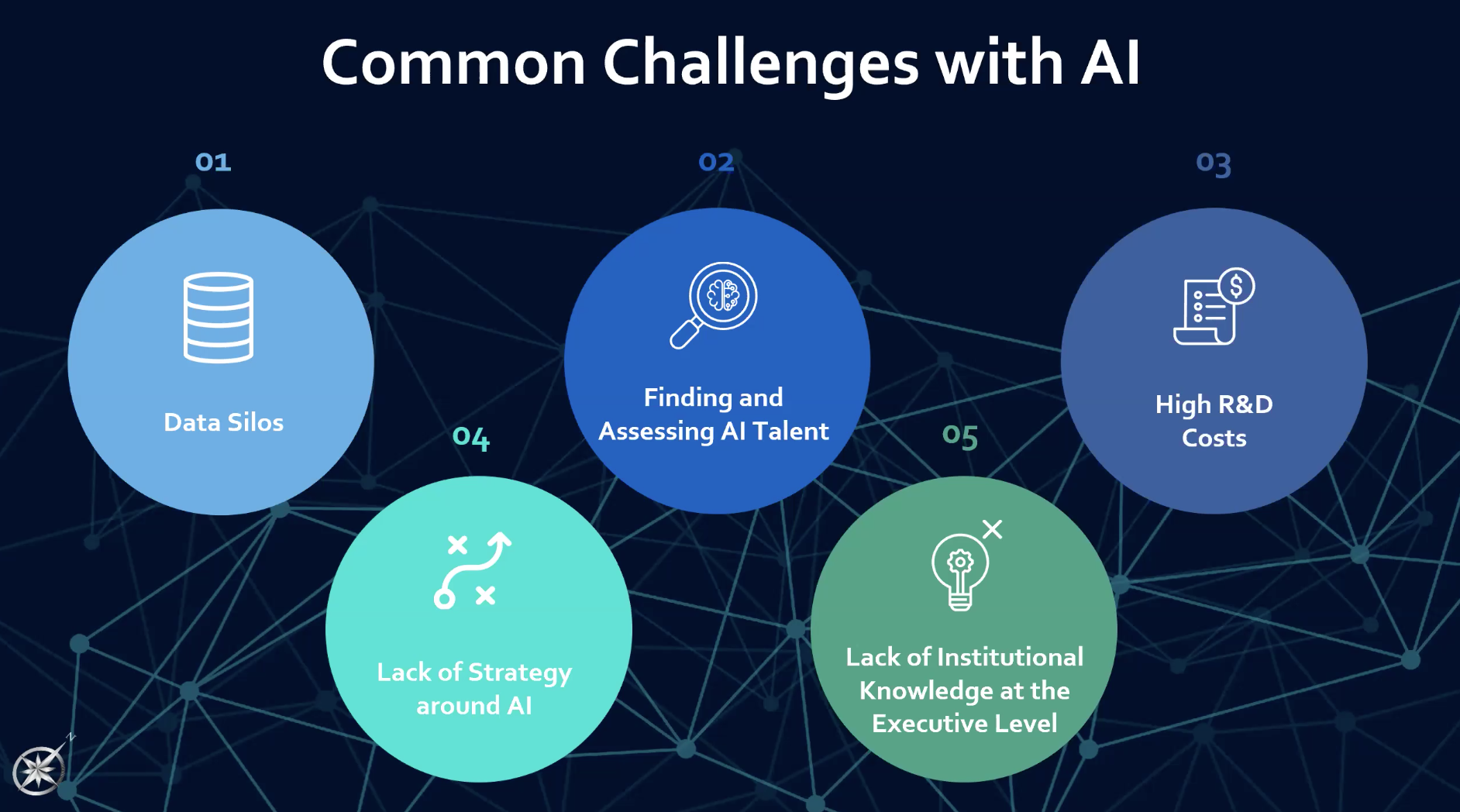 Examples of successful projects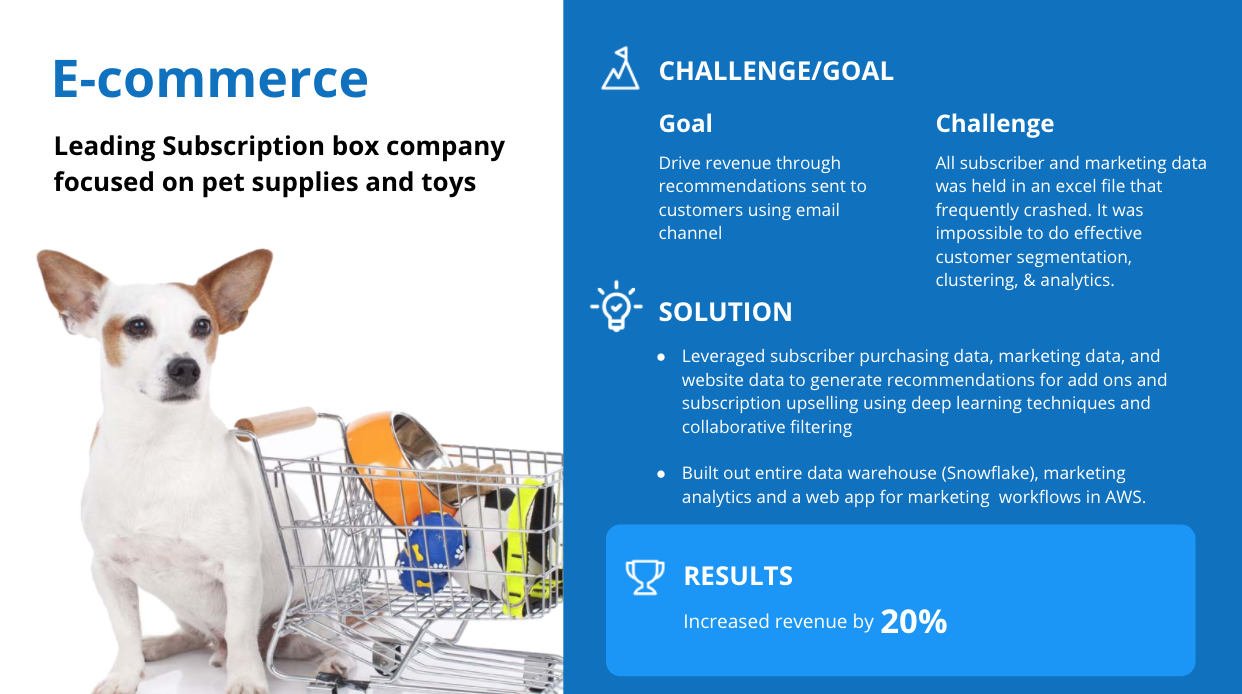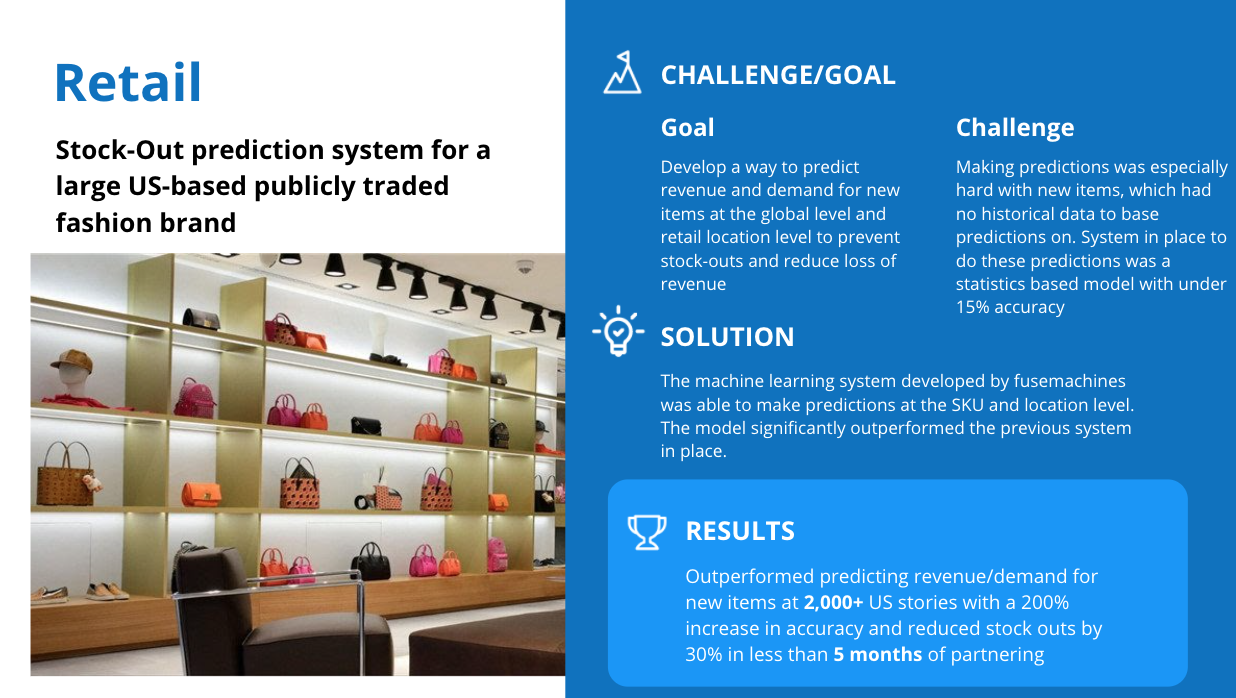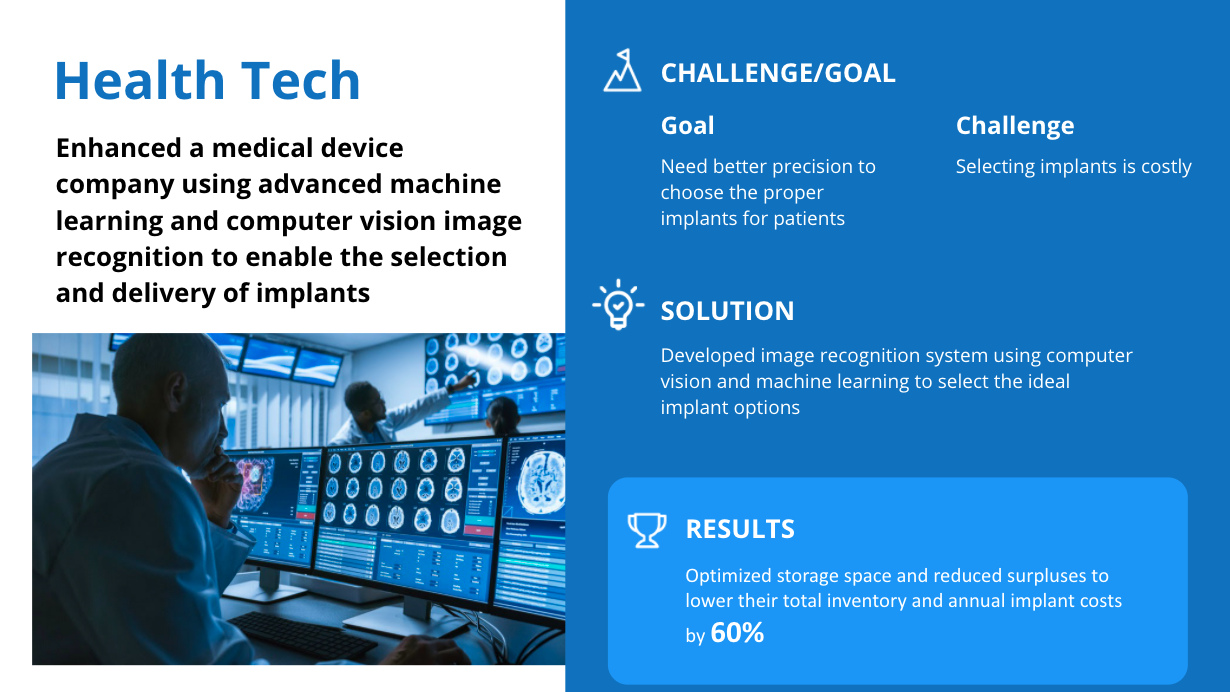 For more information on transformation for the digital age, please visit Globe North's website. Click here to view the webinar.  
Look out for more interesting and informative webinars on AI and digital transformation. We'll announce and open free registration on LinkedIn.