We're back with the latest episode of FuseBytes!
Our guest for this episode, Doctor Michael Edmondson, Director of New Jersey City University at Fort Monmouth, discusses with us the steps to self improvement, the power of curiosity, the fundamentals of a student-centric education strategy during Covid and more.
Check out our tenth episode on Apple or Spotify.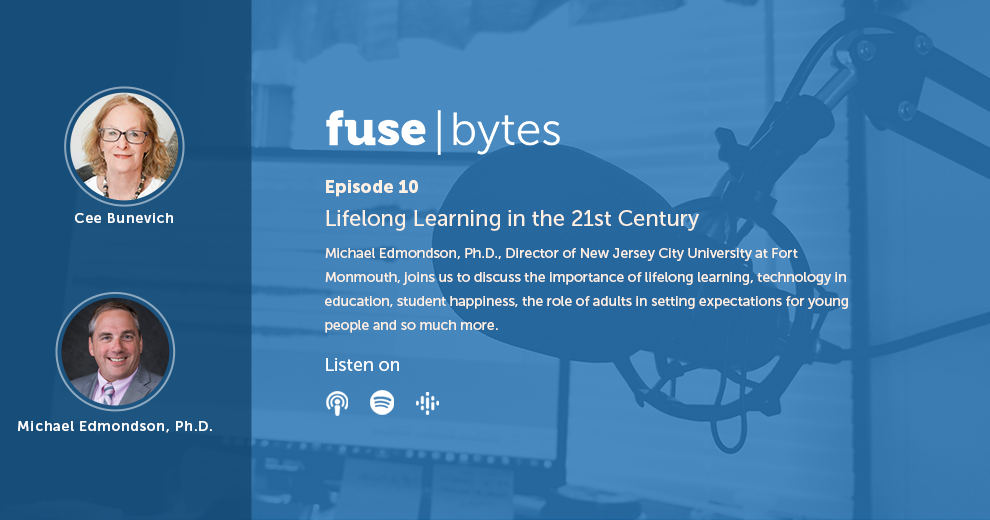 We'd love to hear your thoughts. Please leave a review or comment, tell your friends, or share on social media. If you like what you hear, please subscribe to stay up to date on the latest in tech with a new episode out every month.
In case you missed our previous episodes, check them out here. 
Happy listening!