In recent years, the way we consume information has fundamentally changed. To meet consumers where they are and to offer new avenues for content delivery and engagement, businesses in the media industry are turning to technology. This shift has resulted in the digital revolution of media.
TIME is a key leader in the media digital revolution. For the last two years, Fusemachines has delivered numerous talent solutions to the industry leader to understand their customers, predict their preferences, and identify tools and data strategies to better connect with them.
Be it data analytics, first party data strategy, cloud migration or Web3 and NFTs, we have been fortunate to pursue these meaningful possibilities together with the TIME team. We admire how TIME continues to push technology and innovation boundaries to enhance customer experiences.
It also gives us great pleasure that the TIME team reciprocates our appreciation.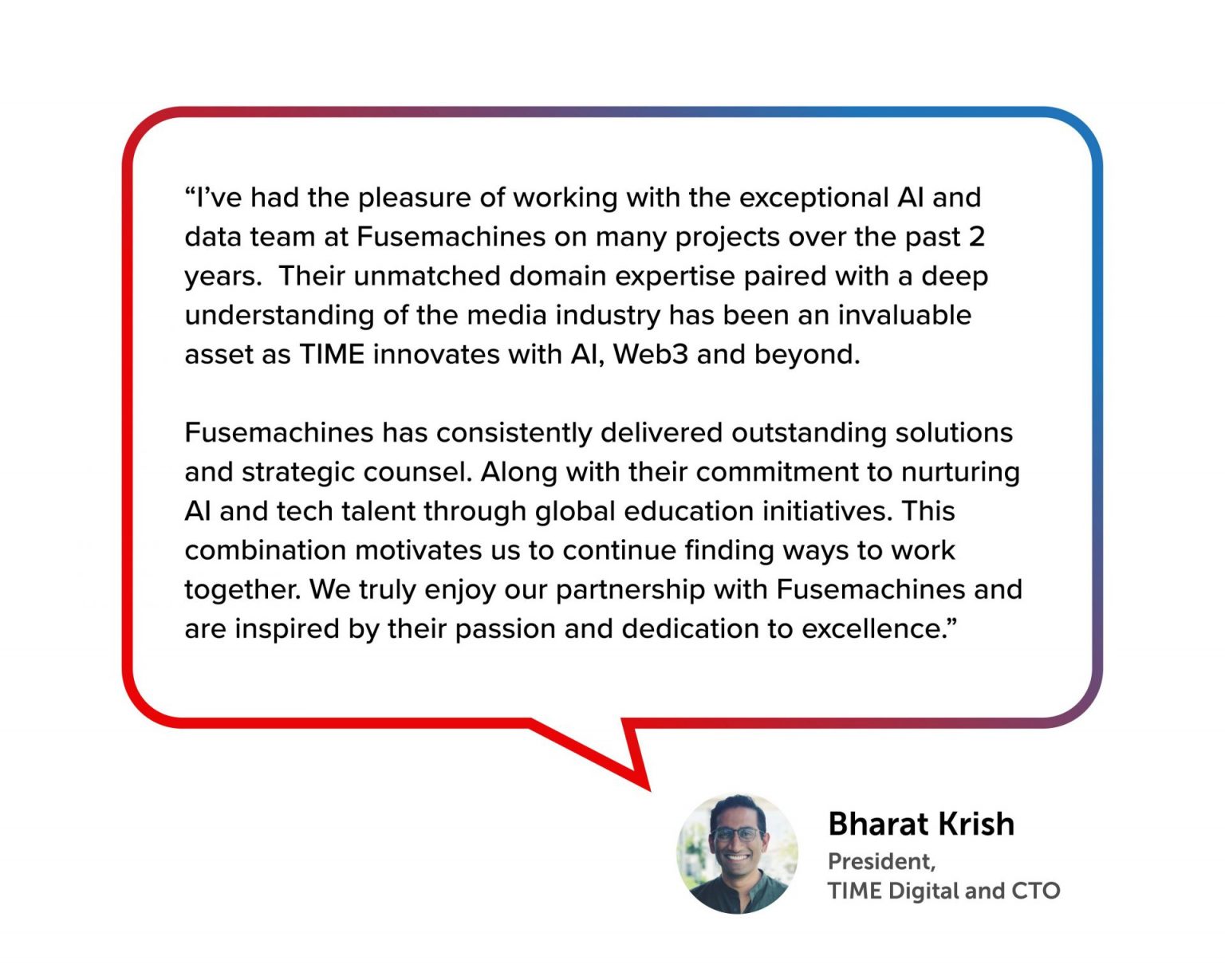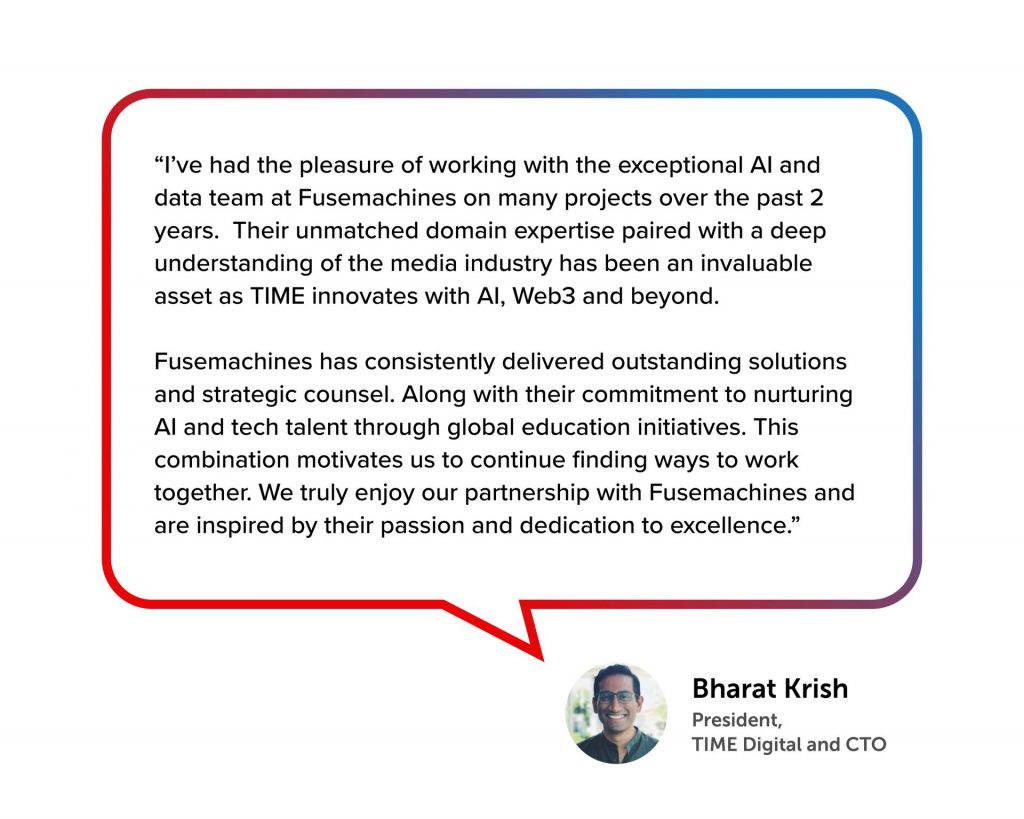 On our work together, Fusemachines CEO Sameer Maskey says, "AI is a powerful tool for organizing and extracting information, giving publishers insight into how readers' news consumption choices are evolving."
We are thrilled to work with TIME on so many groundbreaking projects and help them embrace AI and tech to augment their services and advance their mission. This is just the beginning and both teams look forward to more impactful initiatives.