Fusemachines is delighted to share that our Founder and CEO, Sameer Maskey, won the AI Breakthrough Awards 2023 in the Best AI Company CEO category.
It's a strong validation to have our leader receive this recognition amid more than 3000 global nominations. We're especially excited that this win comes at a time where AI gains business and investor confidence over all the world.
At Fusemachines, we are continually looking to create AI-driven value for our customers and are striving to expand accessibility of AI for the masses. We are proud to have done this under Dr. Maskey's leadership and by delivering AI education, strategy and solutions that deliver impact. He has inspired everyone at Fusemachines to be a team of changemakers and we share his passion for uplifting economies and creating positive impact through AI.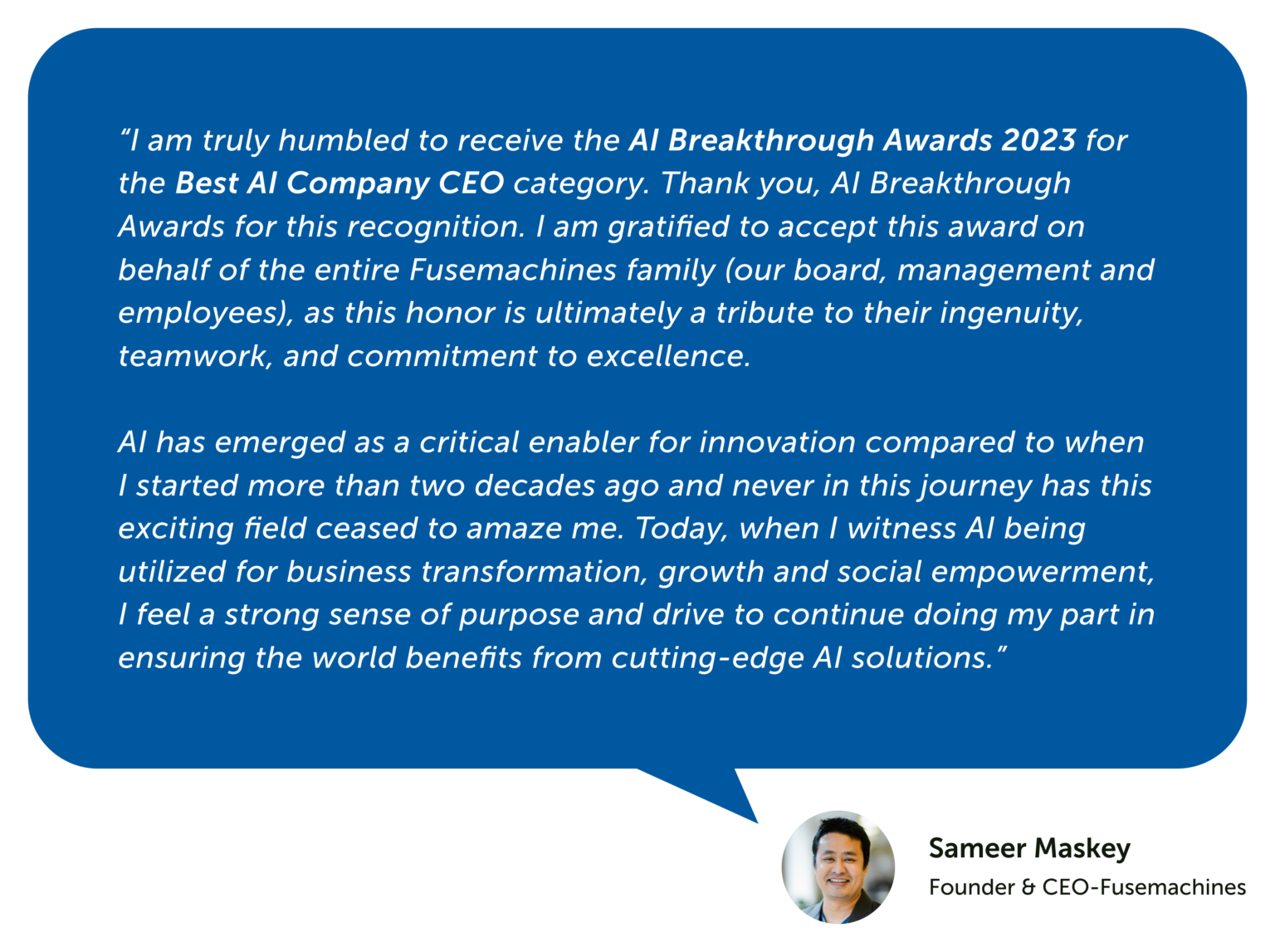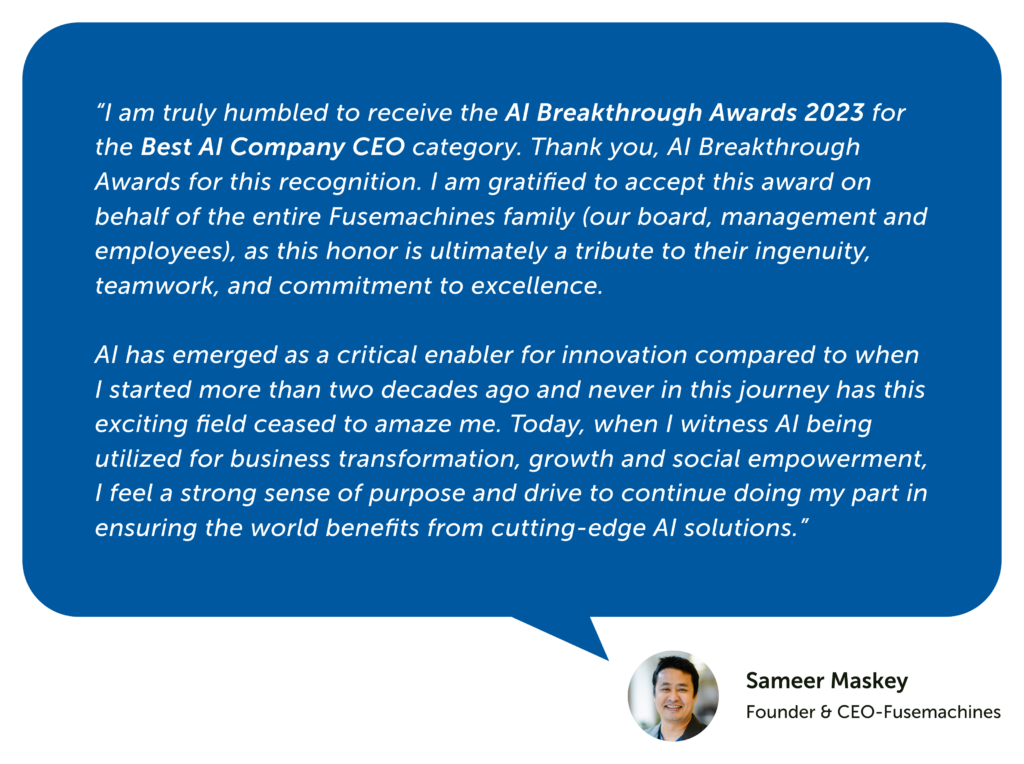 We would like to congratulate all the other winning organizations, including AMD, OpenAI, Microsoft, Bosch, Attentive, Qualcomm, Glowforge, Palo Alto Networks, SoftBank Robotics, Verint, Deloitte, Honeywell, Mercedes Benz, and Pure Storage.
AI is primed to enhance the modern corporate world, and we are excited to be right at the forefront of this revolution through our mission to democratize AI.
To learn more about our work and our offerings, please contact us.
Fusemachines also won the AI Breakthrough awards in 2018 in the Best AI Startup category.