We're back with the latest from FuseBytes!
In this episode, we discuss digitizing healthcare in Nepal with UpaCare co-founders Dr. Sumitra Kafle and Dr. Navdeep Nath, Fusemachines' work with UpaCare, healthcare innovation and evolution, and why modern healthcare is so important for countries such as Nepal. 
Check out our seventeenth episode on Apple or Spotify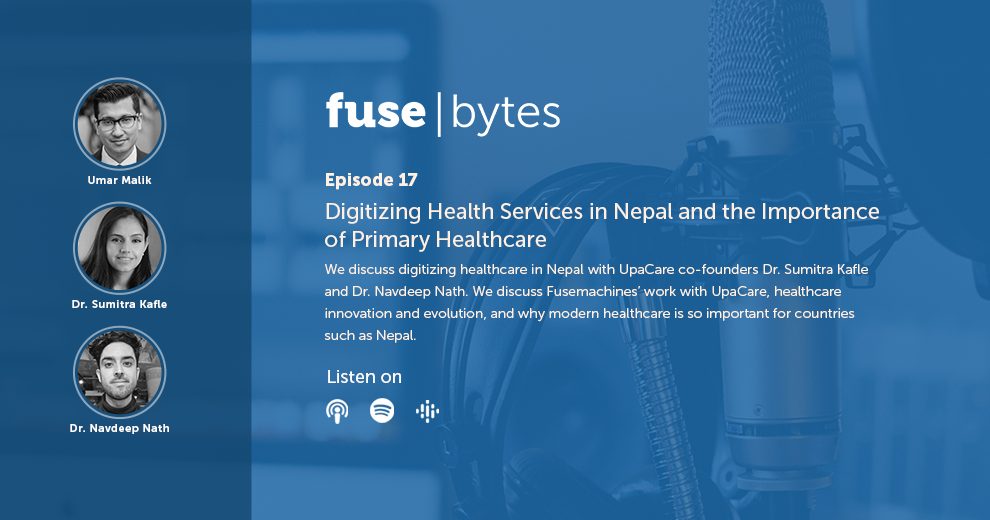 We'd love to hear your thoughts. Please leave a review or comment, tell your friends, or share on social media. If you like what you hear, please subscribe to stay up to date on the latest in tech with a new episode out every month. 
In case you missed our previous episodes, check them out here. 
Happy listening!