We're back with the latest episode of FuseBytes!
In this episode, we chat with Viraj Mane, PhD, co-founder and chief scientific officer of Lactiga. Lactiga is a Toronto-based biotech company that has developed and patented methods of extracting antibodies from human breast milk to develop treatments for immunodeficient patients. Viraj discusses Lactiga, research on novel therapeutics to combat COVID, achieving work-life balance, advice for aspiring founders and more.
Check out our thirteenth episode on Apple or Spotify.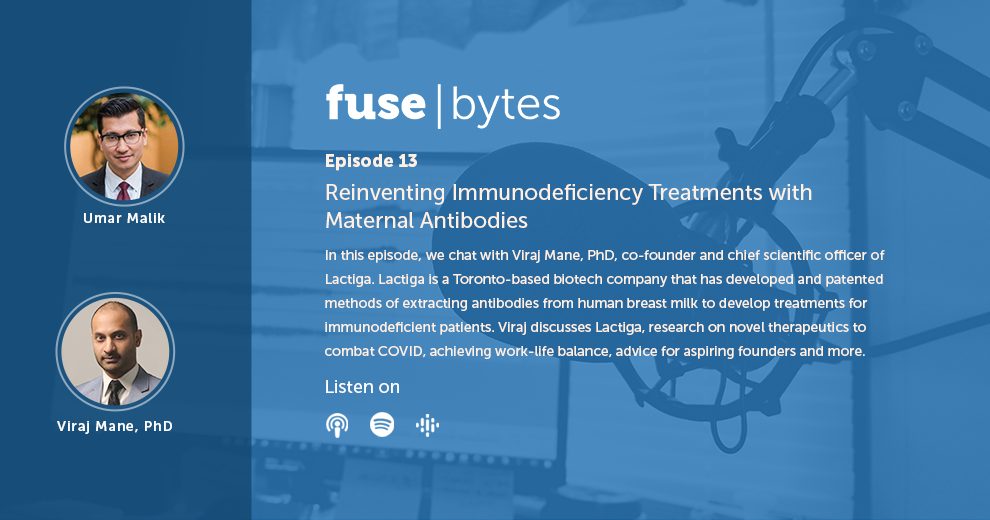 We'd love to hear your thoughts. Please leave a review or comment, tell your friends, or share on social media. If you like what you hear, please subscribe to stay up to date on the latest in tech with a new episode out every month.
In case you missed our previous episodes, check them out here. 
Happy listening!