We're back with the latest episode of FuseBytes!
Our guest Doctor Kathleen Schofield, Executive Director of Northeast Florida Regional STEM2 Hub and cofounder of Transparent Technologies, Inc. discusses the significance of interdisciplinary STEM education, the relevance of industry-focused learning activities, the potential of partnerships for equitable impact and more!
Check out our eleventh episode on Apple or Spotify.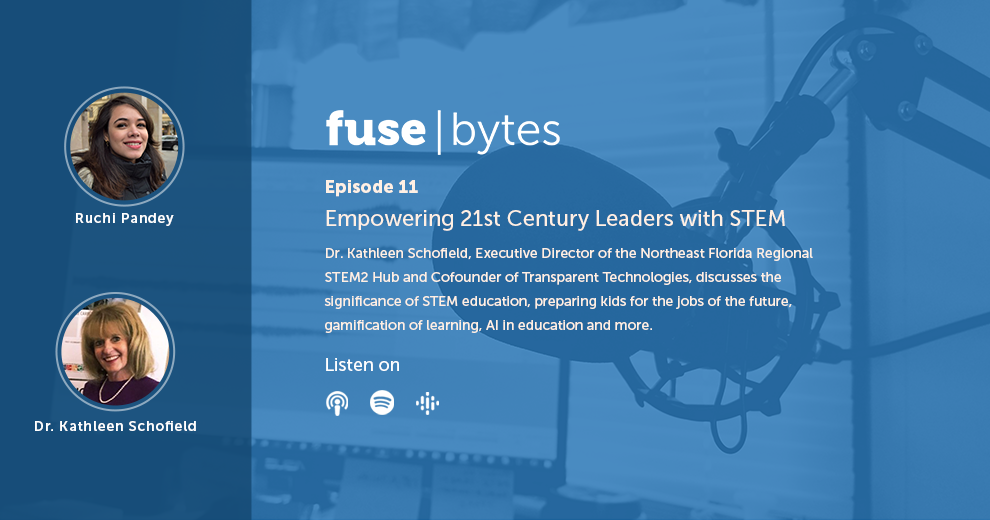 We'd love to hear your thoughts. Please leave a review or comment, tell your friends, or share on social media. If you like what you hear, please subscribe to stay up to date on the latest in tech with a new episode out every month.
In case you missed our previous episodes, check them out here.
Happy listening!